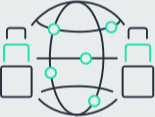 Greater reliability
Globally disbursed Availability Zones ensure greater reliability and fewer downtime hours.

Reduced overall costs
Customers have the flexibility to choose from a variety of licensing options, including those with a pay-as-you-go model or bringing their eligible licenses to AWS.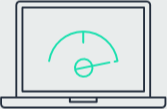 Faster performance
AWS is the industry leader with a consistent performance advantage when comparing the price of a workload

Increased security
With a breadth of security, compliance, and governance services, customers can meet strict compliance regulations.